Hand bound, pigment ink on Arches Cover.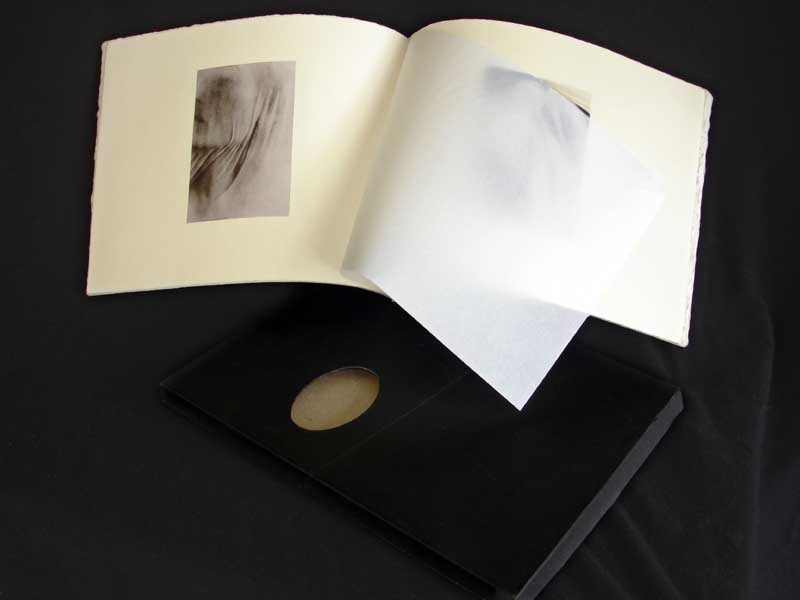 THE FIRST ELEGY
Who, if I cried out, would hear me among the angels'
and even if one them pressed me suddenly against her breast:
I would be annihilated by her overwelming splendor.
For beauty is nothing but the beginning of the horrific, which we are only able to bear
in passing
as it threatens to obliberate us. Each and every angel is terrifying...
Rainer Maria Rilke
"Every Angel is Terrifying...."