Pigment ink & acrylic on Arches Cover, black. Book cover, pigment ink on aluminum sheets.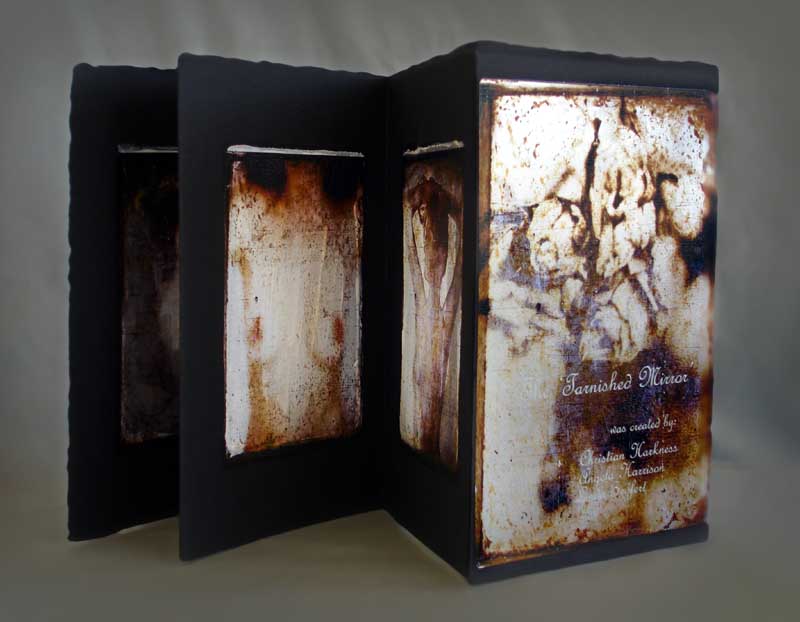 "I was looking at myself in a tarnished mirror taped to a crooked wall. I leaned my head left of the crack that split the glass and squinted my eyes to get a better view…."
Bebe Moore Campbell
The Tarnished Mirror...